Kids Wing Chun Kuen Martial Arts Class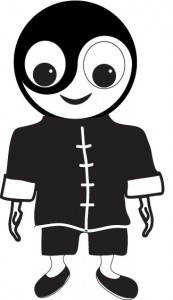 Kids Wing Chun Kuen Martial Arts Class in Hinchley Wood Esher.
Kids Wing Chun Kuen Martial Arts Class, situated in Esher and supports  areas Surbiton, Kingston, Esher, Chessington, across Surrey and South West London.
The Kids Wing Chun Kuen Martial Arts class is instructed by Sifu Andy King, The 60 minute classes will include exercise,
Wing Chun forms
and all elements of the Wing Chun System suitable for the age.
The benefits for Children training in Martial Arts
Children that train in Martial Arts benefit in so many ways, it's also fun and a great way to stay fit & healthy, while learning valuable self-defence skills, build confidence, improve concentration and co-ordination, Children develop balance which helps them to benefit in all sporting activities.
Home and School
There are also huge benefits for home and school, including improved focus to help with their schoolwork and homework, Wing Chun training will instil a sense of discipline, which helps children respect not only their parents but their peers and teachers too. But most importantly the children's Wing Chun class will help them build and grow in confidents, this is certain to help in everyday life, setting a great foundation for secondary school and beyond.
When? Fridays 6pm-7pm
Where? St Christopher's Church Hall Claygate Lane Hinchley Wood Esher Surrey KT10 0AQ
How much does it cost?
£8.00 per 1 Hour session (Paid half termly)
£20 Annual Membership/Insurance (1st Month FREE)
Club uniform required after the 1st Month
What to wear? (Club uniform available after 1st month)
Comfortable training shoes
Tracksuit or joggers
T-shirt
Venue benefits from
Onsite Parking
Toilets
Kitchen facilities
Bus : K3 Route
Train: 10 minute walk from Hinchley Wood British Rail Train Station.
Instructor The children's Wing Chun martial arts class is taught by experienced martial artist and Wing Chun Instructor Sifu Andy King, Full and enhanced DBS Certification,  a wealth of martial art experience including 28 Years Wing Chun, 10 Years studying weapons, 7 Years Judo, 6 Years Wu Shu Kwan (Chinese Kick Boxing) and over 14 years of martial art teaching experience.
ENROL NOW!
Kids Wing Chun Kuen Martial Arts Class Supports the following areas
Chessington
Surbiton
Kingston
Hinchley Wood
Esher
Claygate
Thames Ditton & Long Ditton
New Malden
Hampton