Wing Chun Kuen
KUNG FU
martial arts education
Wing Chun Kuen classes in Hinchley Wood Esher, Ewell Epsom and Cobham, Byfleet
Evening classes and private lesson across South West London and Surrey.
Find out how martial arts training can improve your life
Adult Classes
4 Week Introduction for ONLY £20. Our classes are a 2 Hour energetic martial arts educational experience for adults (13+) at extremely affordable rates, each class incorporates several elements that push your body to the limit, from physical training, technical exercises and practical application. Classes in South West London and the Surrey area. ALL new students receive a 4 week Introduction to martial arts for ONLY £20, Thereafter unlimited training for ONLY £55 per month with NO CONTRACTS
KIDS CLASSES – ENROL NOW!
ENROL NOW. Children's martial art class, Children develop valuable life skills including Focus, Balance, Discipline and visual awareness all in a fun and friendly environment. Not only will your children be learning one of the best martial arts available they will have fun while learning to respect their peers, parents and teachers. They will develop valuable life skills setting them a great foundation for their future.
Private Lessons
Book a personal training session in martial arts, Private lessons can be taught as one-2-one, small group, corporate sessions or even family sessions. As well as teaching evening classes, Our instructors teach many private clients. Some students incorporate private tuition as part of their training regime while others will prefer to only learn through private tuition.
Instructors
Teaching Wing Chun Kuen in South West London and Surrey.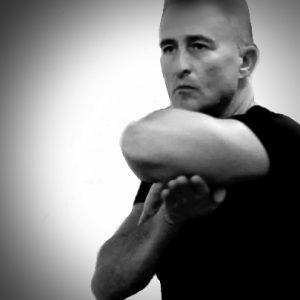 Sifu Andy King
Founder of Wing Chun Kuen Ltd and full time instructor, school owner of Epsom & Ewell, Thames Ditton and Hinchley Wood. Covering areas Chessington, Esher, Leatherhead, Surbiton and Kingston Upon Thames. Private tuition available across South West London and Surrey,
Sifu Andy is a full time professional martial arts instructor, specialising in the teaching of Wing Chun Kuen in South West London and Surrey
During his 27 years experience, he has studied Wing Chun with many great teachers including Victor Kan, Ip Ching and Ip Chun, Starting Wing Chun in 1990 with Master Anton Van Thomas. he has studied many lineages including Ving Tsun, WingTsun. Federation Wing Tsun with Sifu Lee Heron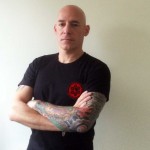 Sifu Mark Williams
Instructor of Wing Chun Kuen and owner of the Cobham school, covering Weybridge, Byfleet, New Haw and Woking. Private Tuition available on request.
Teaches Wing Chun Kuen in South West London and Surrey. Mark has trained in numerous lineages of Wing Chun and is instructor ranked. Also has 18 years experience working in a hostile environment, as such knows the the importance of reality based Wing Chun training.
Not just another Martial Art
Discover the many benefits
Wing Chun Kuen by translation is "Eternal Springtime Fist"
Wing Chun Kuen is an excellent form of self defence for beginners
4 Week Introduction ONLY £20
Excellent form of self defence for beginners and experienced martial artists , for men and women, young and old.
Discover your true potential, There are so many reasons to begin training a Martial Art, including improved fitness, gained confidence and so much more….Starting something new can sometimes be a little daunting, Everyone has to start somewhere, and NOW has never been a better time.. Try it! 4 Week Introduction for ONLY £20
Cardiovascular

Regardless of your current fitness levels, Martial Art training will improve your fitness levels by a significant percentage.

Confidence

Martial Art training will boost your confidence and can help all aspects of your life, from employment to your personal life.

Concentration

It is a well known fact that martial art training will Improved focus and concentration, which help work or school performance.

Coordination

Improve your coordination by 80% with regular martial art training, this will have huge benefits in other sporting activities.
Private tuition costs less than you may think
Prices starting from only £40/hour